November 1, 2014
Scott Fraser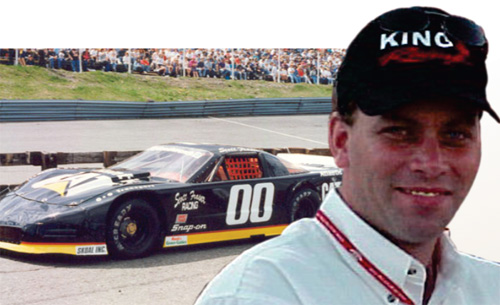 (Photo;
Riverside International Speedway)
The late Scott Fraser, Stock car driver and car builder, from Shubenacadie, Nova Scotia, Canada, became the first stock car driver inducted into the Nova Scotia Sports Hall of Fame.
In 1999 he was named Nova Scotia Male Athlete of the Year. He was inducted to the Maritime Motorsport Hall of Fame in 2006, the Canadian Motorsport Hall of Fame in 2007, and the Colchester Sport Heritage Hall of Fame in 2010.

Scott lost his life at just 33 years of age in a tragic snowmobile accident March 20, 2004.
For more on Scott Fraser visit our tribute page at; Canadian Auto Racing Blog/Scott Fraser