March 20, 1920 - September 2, 1968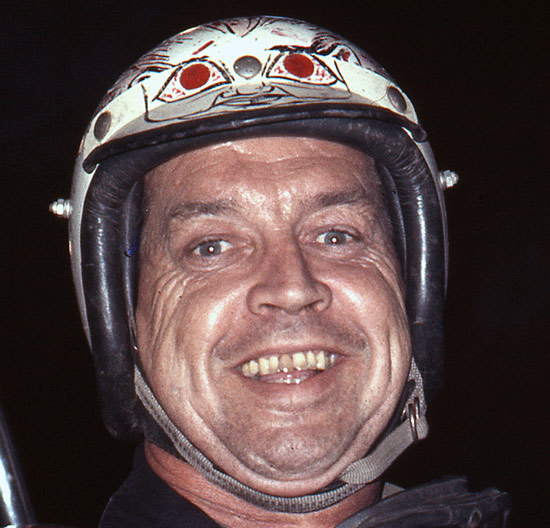 Born in Fredericton, New Brunswick.
Bert Brooks was a motorcycle racer before World War II. Following the war, Bert tried his hand at midget racing. Bert competed in midgets and sprints from Florida to Maine.
Brooks was one of the countries premier Midget drivers during the busy post-war era. His first race was at Danbury CT. in 1945. In the early years, he drove a Ford-powered car and often won the non-Offenhauser championship. He joined the United Racing Club sprint car circuit in 1954 and won the championship four times, including three consecutive years - 1956, 1957 and 1958. He switched back to the ARDC midgets in 1959.
Like many of the open-wheel specialists of his era, Bert Brooks also spent a limited amount of time wheeling stock cars, a division whose popularity was on the rise. Due to a variety of reasons, the Coupes would become the main weekly fare all across New England with the "Mighty Midgets" becoming primarily a traveling circuit.

In 1961 Brooks attempted to qualify for the Indianapolis 500. He passed the rookie test but was too slow to make the field in the Hall-Mar Curtis-Offy. He also tried to qualify at Milwaukee the week after Indy, but again was too slow, this time in the Eelco Custom Shaft Kuzma-Offy. Later that year he suffered a mangled arm in a wreck at Flemington.
His 23 year career came to an end following a violent multi-car crash during an ARDC Labor Day event at Hershey (PA), Stadium in 1968. In 2009 Bert Brooks was inducted into the New England Auto Racing Hall of Fame.